Welcome to Cargo Security Alliance, Anonymous Saturday, December 02 2023 @ 08:39 am UTC
CARGO SECURITY DEVICES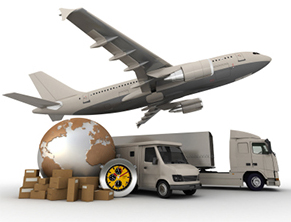 The Cargo Security Alliance, now known as CGM-CSA, provides a selection of innovative technologies to secure cargo across a wide spectrum of applications, customer requirements and transportation modes that can be customized with unique colors, company logos and messaging, numbered and bar-coded to establish and maintain a secure Chain of Custody. Our high quality products and devices include Tamper Evident Technology (TET) security tapes and seals; and truck, trailer and container locks and seals that are compliant with government regulations or represent Best Practices in cargo security.
The above info tells the story of what we do. Our product line is:
As of August 1, 2010, unscreened cargo is no longer allowed on passenger aircraft flights originating in the U.S.
The CCSP is the TSAs flexible, voluntary program specifically designed to help shippers with unique requirements, from pharmaceuticals to sea food to fine art, to find the supply chain security approach that best meets their needs, screening their own shipments, outsourcing the task or relying on the air carrier to do it at added cost.
Here is a Link to the TSA Certified Cargo Screening Program Website
The CSA and its business partners can take your company through the process of evaluating, applying for and implementing the CCSP. CSA will help get you up and running fast with our three phased Certified Cargo Screening Facility (CCSF) Plan/Build/Run Program. Contact Us Here.